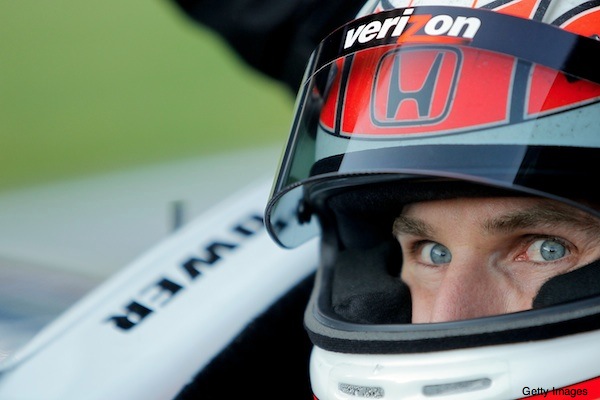 Drama, thy name is Will Power.
A year after seeing the Izod IndyCar championship slip through his grasp, Power entered Sunday's next-to-last IndyCar race at Kentucky with an 11 point lead over Dario Franchitti, the driver who overtook him last year.
But instead of putting the title out of reach or extending his lead, Power left Kentucky trailing Franchitti by 18 points thanks to a pit road incident that wasn't his fault.
Ouch.
While oval racing isn't Power's strength — he's a beast on the series' street and road courses — he's steadily improved and won his first oval race earlier in the year at Texas in the second race of the dual races.
Power sat on the pole for Sunday's race, but on lap 49, he got hit by Ana Beatriz on pit road. The impact ripped a hole in the sidepod of Power's car, ruining the aerodynamics, and Power couldn't keep up with the pack.
Heading into the final race last year at Homestead, Power held a 12 point lead over Franchitti. But he scrubbed the wall, and ended up losing the championship by five points.
Now, to win the title outright, Power has to win and hope Franchitti finishes fifth at Las Vegas in two weeks. And also hope that the bad luck stays away from him.
Is it deja vu all over again for Will Power?